Change image
Change image⚓︎
You can change the headphones image in the following ways:
Images in png format with resolution 512x512px are supported. Higher resolution images will automatically compressed to 512x512px on the larger side of the image.
Method 1⚓︎
Right-click on headphones image
Select Change image from the dropdown menu
Choose a new image
Method 2⚓︎
Open File Explorer with required *.png images
Drag'n'drop the selected image from File Explorer onto headphones image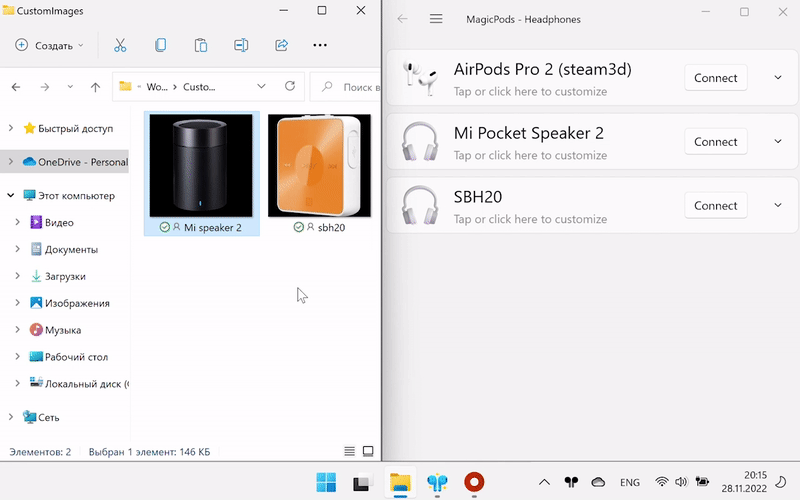 Note
Sometimes some images cannot be processed, in which case the images will not be modified. Try resaving the image in a graphics editor or change its resolution slightly. We recommend using the headphones image on transparent background.
Restore image⚓︎
You can restore the headphones image in the following way:
Right-click on headphones image
Select Restore image from the dropdown menu